BACK TO RESOURCES
blog
Video: Progressive Web Apps: Let's Get Technical
< 1

Min Read
The following video is a webinar with Corra's CTO, and CTO and founder of Webscale. 
﹏
LET'S GET TECHNICAL
Watch on demand: chief technology officers from Corra and Webscale take a deep dive into the technical side of Progressive Web Apps (PWA). Luigi Iuliano, CTO at Corra, and Jay Smith, CTO and Founder at Webscale, discuss how PWAs differ from traditional mobile apps, what types of retailers will benefit from them, and how and where to start your process.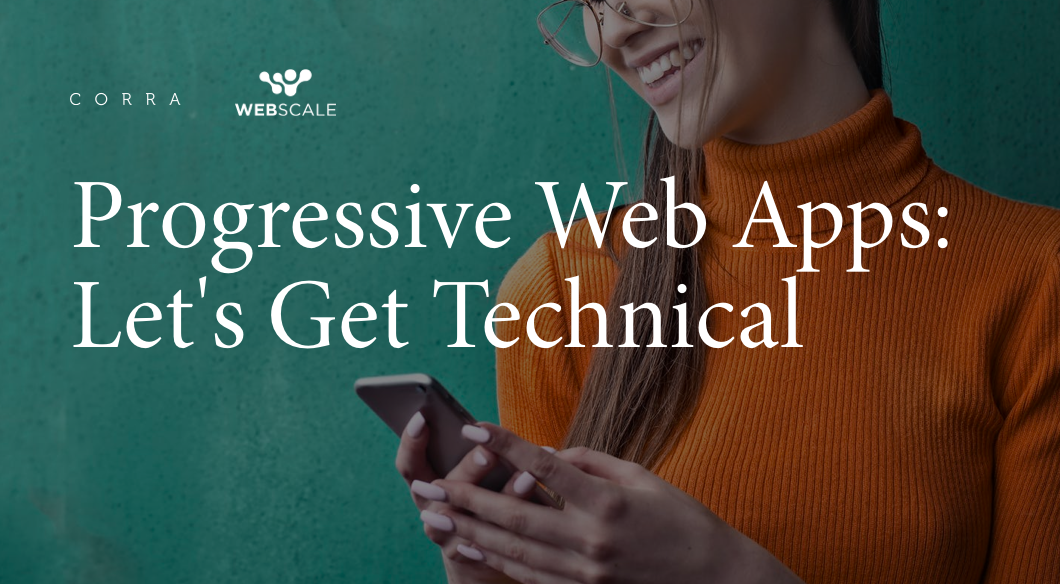 Continue learning: 
Report: The Future of Mobile Commerce
Video: Three Myths About Progressive Web Apps, Debunked
Case Study: PWA Technology Meets Prestige Skincare
If you're interested in kicking off a PWA project, reach out through our contact page. Corra is happy to talk you through the process, and partner with you to build your new site.