BACK TO RESOURCES
blog
International Military Antiques now live on Shopify Plus
2

Min Read
Corra is excited to unveil a brand new site for a longtime client: International Military Antiques is now live on Shopify Plus!
IMA's products can be seen in blockbusters such as Saving Private Ryan and Dunkirk, and many more. Founded in 1981, the company has been a Corra client since 2010. Over the years, the brand has grown to become the world leader in military collectibles and military antiques, supplying top museums and film productions.
As the company continued to grow and evolve, they were ready to update their ecommerce operation as well. The IMA team wanted to migrate their online store to the Shopify Plus platform for its ease of use and speed to market. Naturally they came to Corra to take on this complex project.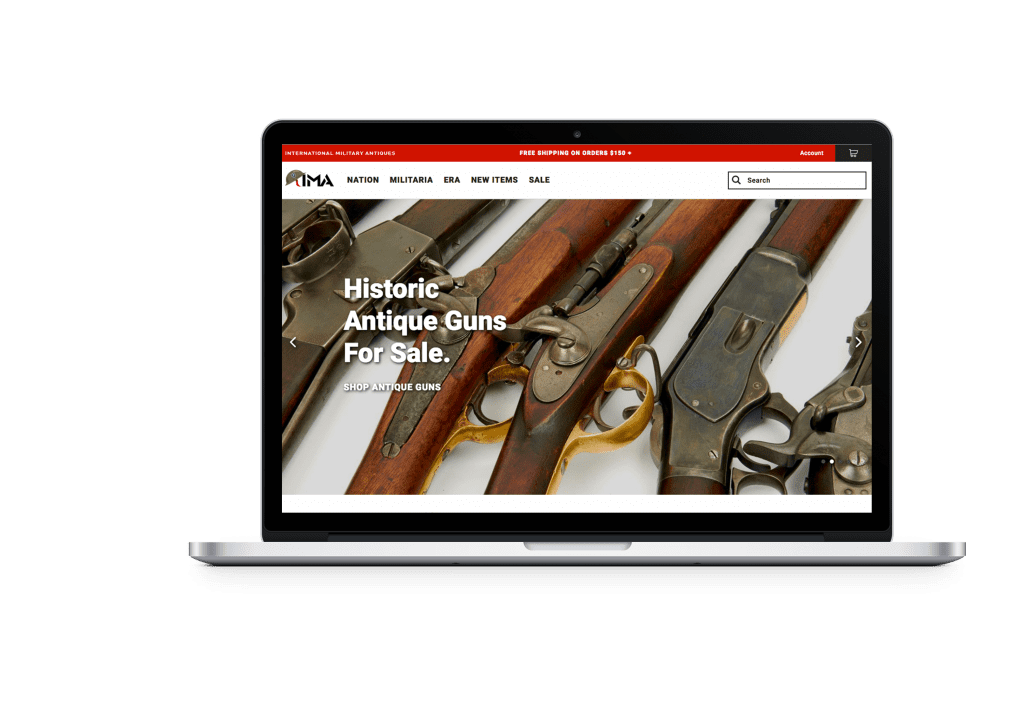 "I've been working closely with the team at Corra for over seven years, so it was an easy choice to partner with them on this migration from Magento to Shopify Plus," said Alex Cranmer, VP at IMA. "I trusted Corra to handle all the complexities of this project knowing that they would go above and beyond. I'm thrilled with the finished product."
Corra's engineers enthusiastically took on the heavy lifting of migrating data from one platform to another. Our designers created a custom visual design, adjusting key visual components and updating the typography and call to actions to better speak to the IMA audience. Corra also leveraged many third-party vendors from our partner network, including Listrak, Instant Search and Affirm, to ensure IMA had the features and functionality they needed.
View the new IMA site for yourself now!
______
Want to begin a Shopify Plus project for your business? Get in touch!