Holiday Predictions for Retail Marketers [Infographic]
| By: Corra
What can ecommerce and omnichannel retailers expect during the holiday season? Our friends at Listrak sought to answer that question, and did some forecasting that we're sharing here today.
From the Director of Client Services to the VP of Marketing to the CEO, Listrak's retail experts offered their bold predictions for Q4 of 2016. These insights are illustrated in the infographic below. For more, visit Listrak's Holiday Predictions page.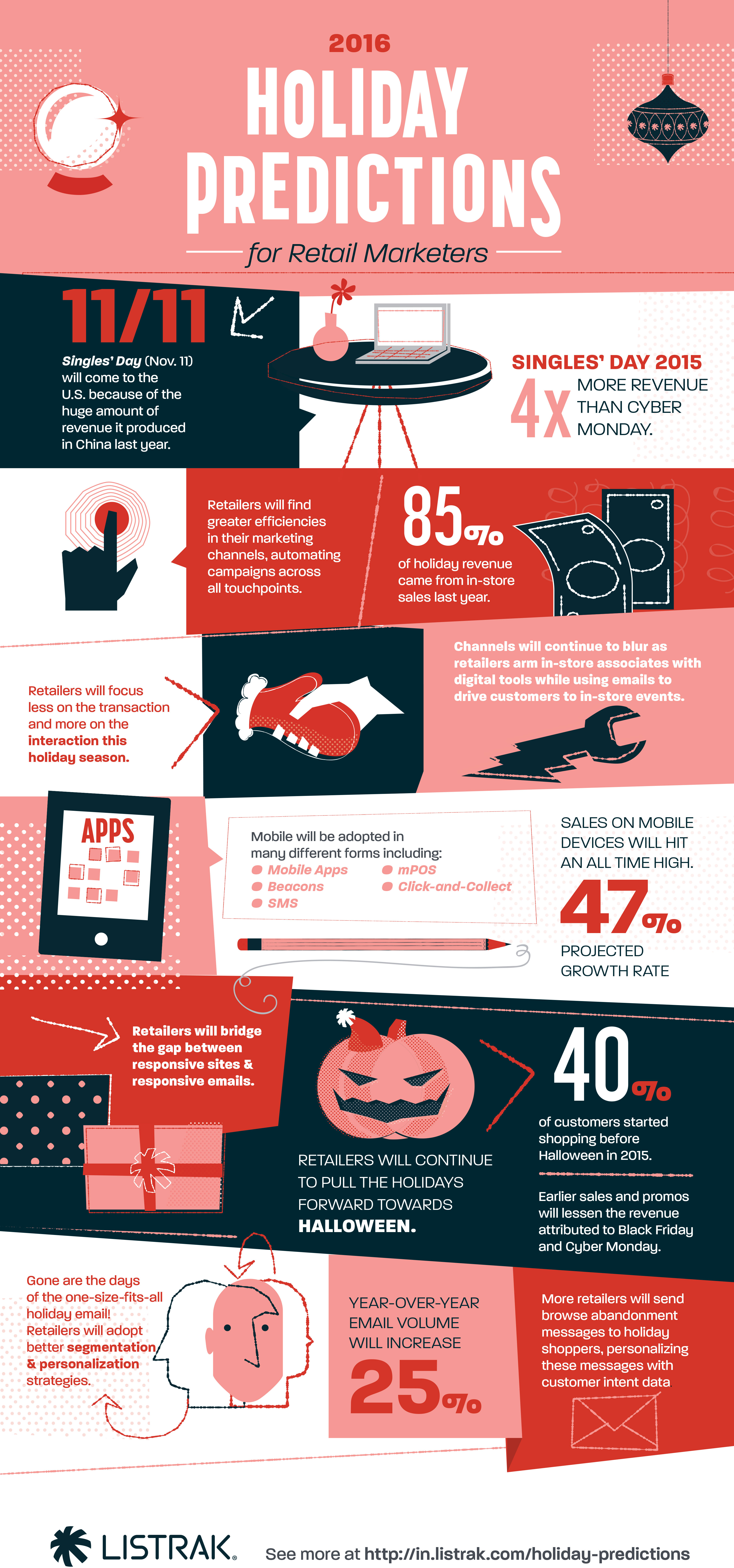 Find more holiday content from Listrak and our other partners at Corra's Holiday Resource Center.
____
Corra is a New York, Los Angeles and London based digital commerce agency creating unified commerce experiences for fashion, lifestyle and beauty. Corra's ecommerce strategy, design and technology professionals are trusted by retailers of all sizes to implement and support the Magento Enterprise and hybris platforms.