Corra Clients Win 2014 Interactive Media Awards in Fashion and Retail
| By: Corra
We're excited to announce that this week two of Corra clients, UsTrendy and YETI Coolers, won Interactive Media Awards in Fashion/Style and Retail, earning "Outstanding Achievement" recognition!
The Interactive Media Council recognizes the highest standards of excellence in website design and development, and honors individuals and organizations for their outstanding achievement. To win an award, projects must make it through IMA's rigorous evaluation process with top marks.
The evaluation is based on 5 categories –  design, content, feature functionality, usability and standards compliance/cross-browser compatibility. Of the 63 entrants in the Fashion category, only 6 were awarded Outstanding Achievement. Similarly, of the 124 entrants in the Retail category, only 7 were honored with this award.
We are thrilled to be honored by the Interactive Media Council for the quality of work we've produced. To date, this brings the total count to 10 Interactive Media Awards for Corra's clients, a true testament to our commitment to quality in design and user experience.
Congratulations to UsTrendy and YETI Coolers, and to the Corra teams who worked so hard to bring these projects to life!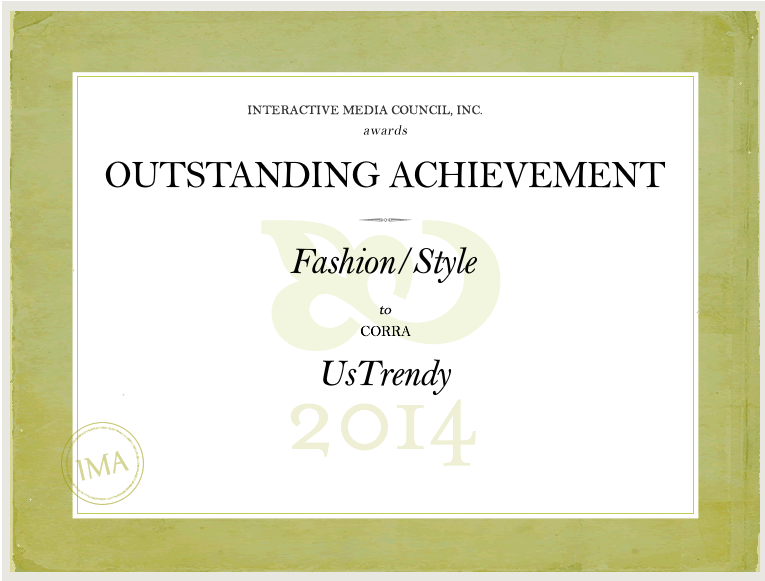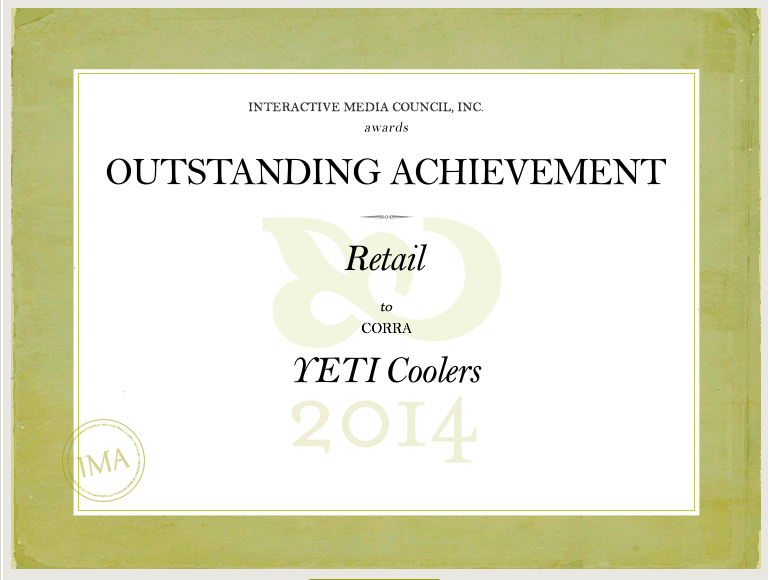 ____________
[rendertool][type_corp][prop_desc][prop_name]Corra[/prop_name] is a [prop_loc]New York[/prop_loc] and [prop_loc]Los Angeles[/prop_loc] based digital agency [prop_mkffr]that delivers high performing ecommerce solutions for fashion, lifestyle and beauty brands and retailers.[/prop_mkffr] With a team of more than 100 ecommerce strategy, creative and technology professionals Corra delivers rich shopping experiences across all channels and devices by balancing the right amounts of branding, commerce and content for each client. Corra is trusted by retailers of all sizes to implement and support Magento Enterprise, Demandware and hybris platforms. [/prop_desc][/type_corp][/rendertool]
---
Corra is the global digital agency that fashion, beauty, and lifestyle brands trust to create luxury commerce experiences. With headquarters in the key markets of New York, Los Angeles, and London, Corra provides innovative solutions at the intersection of technology, creativity, and strategy.